PRESS RELEASE
Global convention industry consulting firm, GainingEdge, has released its second annual Competitive Index of international convention destinations. The 2019 edition extends the listing to the world's top 103 cities – those which have hosted 82 or more international conventions over the past three years as reported by the International Congress & Convention Association (ICCA).
This year's report includes discussion and findings about two powerful benchmarking approaches, "fair share" analysis of a destination's business levels and "ratio analysis" meant to help destinations focus in on their most important competitive issues based on which cities they are actually competing with.
Is your destination getting its fair share?
Through the index, GaningEdge has introduced the concept of "fair share" to the world of convention destinations. The Competitive Index system is able to take any competitive set and determine how the cities within it are performing in relation to their fair share. (See sidebar for instructions on using the report for calculating your destination's fair share.)
GainingEdge CEO, Jon Sivertson said that fair share analysis is good news to any destination, whether it is above or below its fair share.
"We think this analysis will help destinations to gain insights into where they are and whether they should be in market share building mode, or market share protection mode," Sivertson said. "If you are below fair share there are probably reasons for that. For instance, if your competitors have better financed bureaus, it provides you with a business case for increased resources. If you are above fair share, the message should be that you need to avoid a downside risk. You are only there because you are taking some of your competitors' share, and if they get it back, you lose."
A tale of three cities
GainingEdge has developed a scenario model that also includes whether the destination is growing or declining in relation to its number of meetings occurring over the last 3 years compared to the 3 years prior to that. To illustrate the strategic uses of the index the 2019 report takes a look at a couple of competitive sets, namely university towns and Scandinavian cities. Aarhus, Denmark happens to make both of those lists.
To use Aarhus as an example, the city has done well and is accelerating in terms of the numbers of conventions occurring. However, the report suggests that the city has "room to move" with additional meetings required if it is to achieve its fair share in relation to other Scandinavian cities and other university towns.
The report shows that Stockholm is the city to beat in Scandinavia in terms of both growth and fair share, while Gent is the star among University cities. GainingEdge says that other cities in these two competitive sets can use the information to make informed decisions about their convention booking goals and destination development strategies.
How destinations can use ratio analysis to focus in on what matters most
This year's report also includes a section that shows how a destination can analyse its competitive advantages and disadvantages while setting business goals and formulating destination development strategies. GainingEdge uses "ratio analysis" to establish the relative importance of each competitive factor for success within a given competitive set.
GainingEdge CEO, Jon Sivertson said that ratio analysis shows that the important competitive factors in university towns can be significantly different than those in the broader list of cities.
"The data shows that the relative importance of air accessibility is much smaller in a university town than in the general set. But, the importance of logistics, things like public transport and walkability, are much higher." Sivertson said. "The data also shows that it is far more important for university towns to engage their academic communities than to invest in 'traditional' destination promotion. And, looking at all 103 cities, the data pretty well confirms the theory that promoting academic and industry strengths will be a lot more productive than promoting destination attractions."
Sivertson said that any city could utilise ratio analysis to enhance its market strategies and prioritise its efforts. "There can be a big difference in what competitive factors you should focus on depending on how you define your competitive set."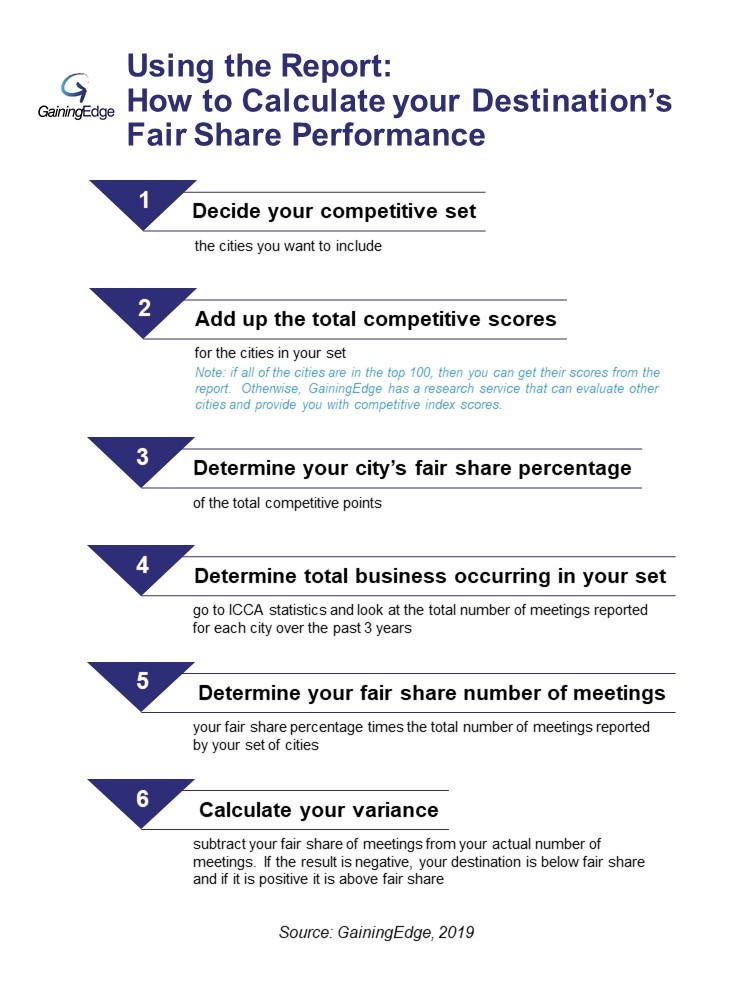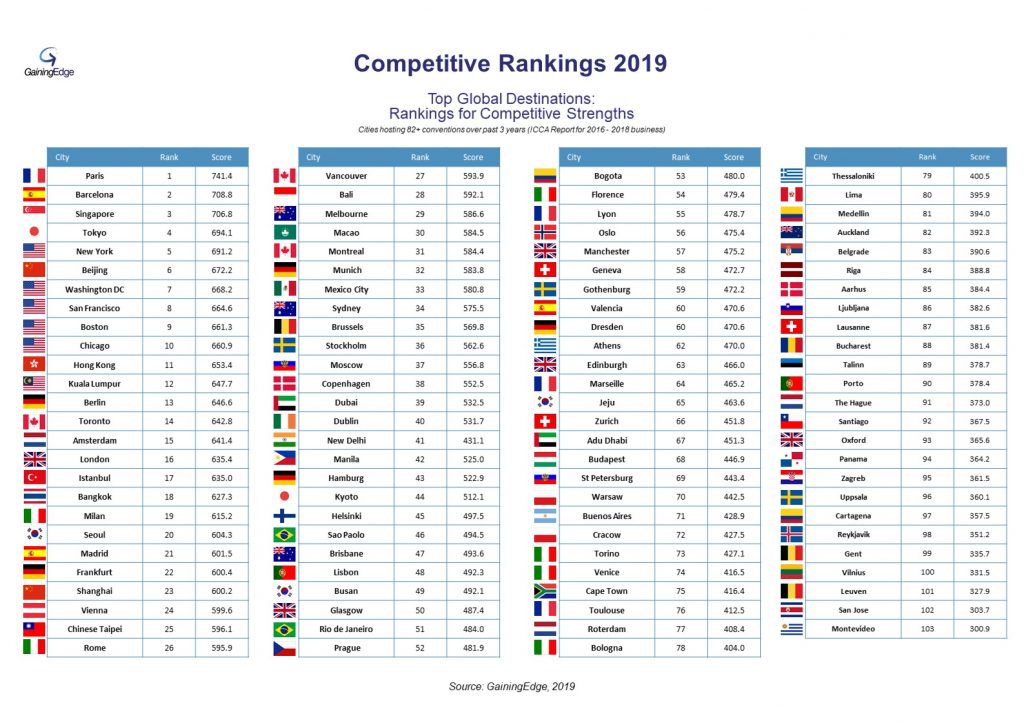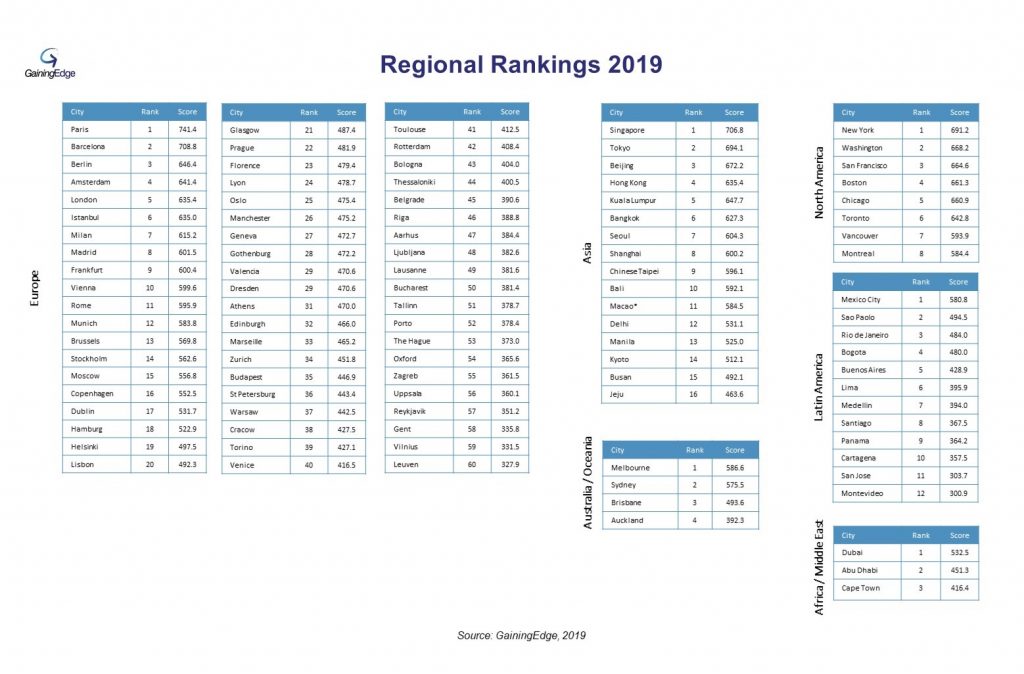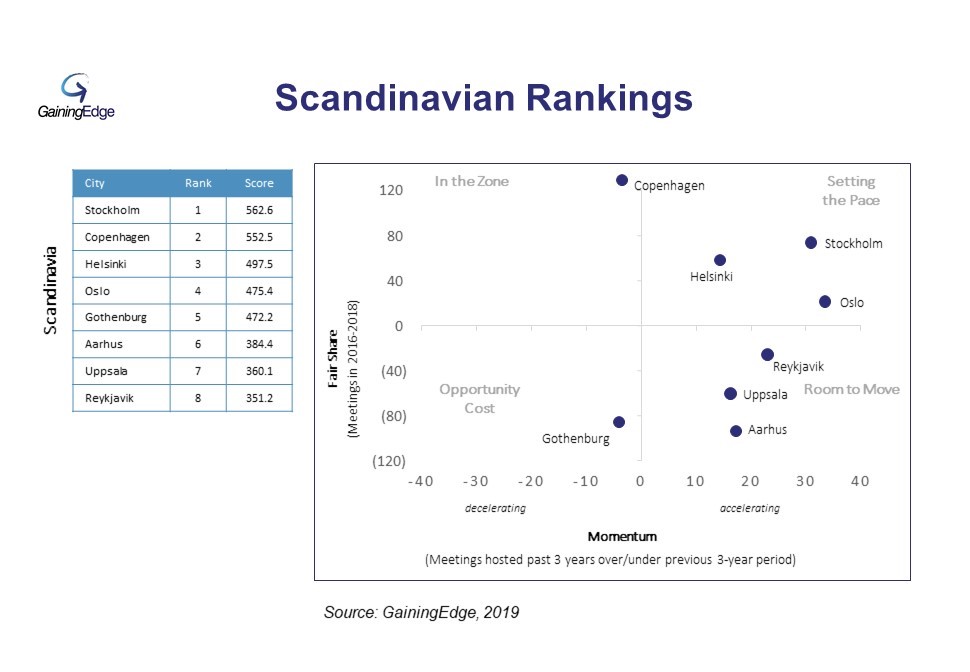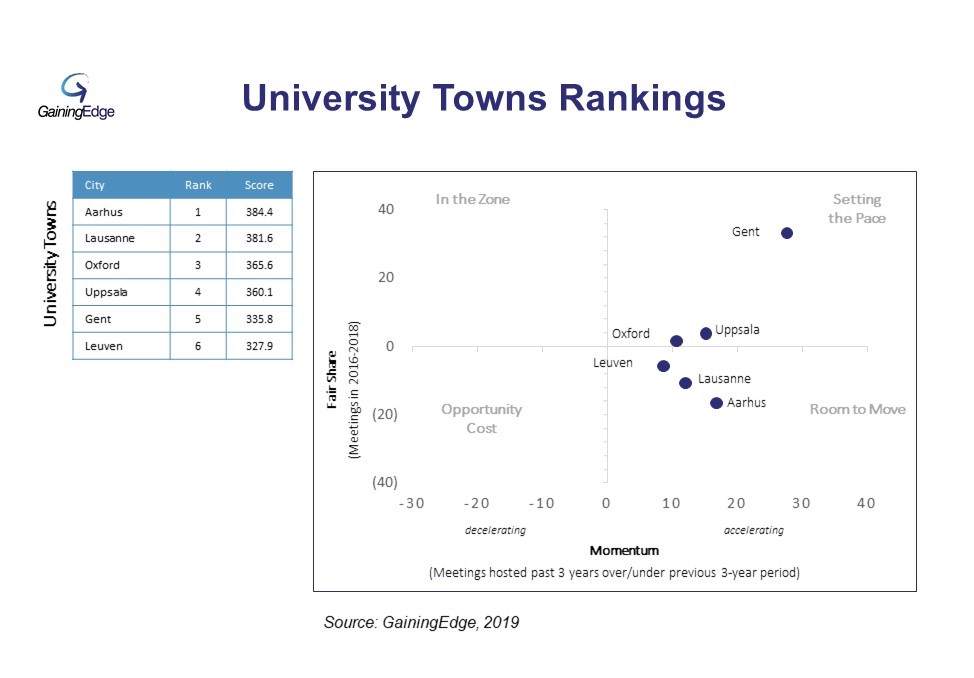 ---